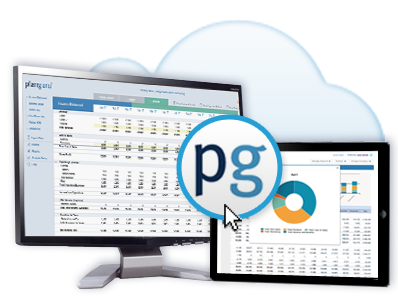 Need help getting off the ground?
Our team will help you implement PlanGuru for your client(s), based on your time horizon and cost constraints.
There is a huge demand for Outsourced CFO services among companies of all shapes and sizes. Thousands of Accountants and Business Advisors are reaching these clients by leveraging PlanGuru's affordable tools and the PlanGuru Pro Advisor Program. Users are able to profitably deliver budgeting, forecasting and performance review services at a price that makes sense for their clients.
Generate recurring revenue as a Trusted Advisor
Very few small businesses have the in-house skills to implement a regular budgeting process with performance review and a rolling forecast. In the past, the painful and time consuming task of completing this work in Excel made the service difficult to deliver and too costly for most clients.
PlanGuru dramatically lowers the cost of delivering these services, while giving you the tools and training to do a better job than what is possible in a standard spreadsheet. Nearly all of your time will be spent in value-added conversations with your clients, not building/maintaining complicated Excel models.
With PlanGuru, providing Outsourced CFO services is no longer a niche market; it is a way to generate monthly recurring revenue from most of your clients. Let us show you how it is possible.
Quick Setup with Import Utilities
With PlanGuru's Excel, QuickBooks, QuickBooks Online, and Xero import utilities, you'll be able to import historical results and set up your client's chart of accounts in only a few minutes. Then you can begin to have those value-added discussions with that will benefit your client most.
Forecast all 3 financial statements with 20+ Forecasting methods
PlanGuru's flexible interface will enable you to build any type of financial projection in a fraction of the time for any type of client, regardless of industry. With an integrated income statement, balance sheet, and statement of cash flow, PlanGuru provides over 20 powerful forecasting methods which allow you to project for up to 10 years. These include intelligent, turn-key methods, plus the ability to build customized logic (including business drivers).
Drive Better Decision-Making
Most small businesses frequently make important decisions on the back of a napkin. With a Rolling Forecast in PlanGuru, you'll be able to analyze all of these decisions for your client in the most intelligent way possible. Should we buy or lease? When should we hire? Let's take 5 minutes and plug these scenarios into the forecast before we make our final decision.
Provide your clients with more insightful deliverables
With access to multiple reporting tools, you can provide management and their employees the analysis that gives them the accountability they need. On a monthly basis, PlanGuru Analytics allows you to deliver your clients interactive dashboards, scorecards, and detailed financial reporting that is cloud based and customizable with only a few clicks. With our Advanced Reporting Excel Add-in, you'll be able to quickly generate any type/ format of report imaginable in Excel.
---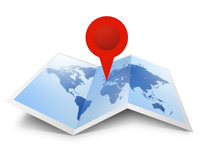 PlanGuru Professional Advisor Program
The PlanGuru Professional Advisor Program connects businesses looking for forward-looking advisory services to accountants/business advisors who use PlanGuru. Gain your exposure to these potential clients by having a profile within our Find an Advisor page that highlights your financial expertise. We may also send you referral business if we think you would be a good fit for another customer who needs help. Learn more and sign up here



---