For a Single Business/ Nonprofit
SPECIAL OFFER: Save $100 off the Annual Plan!
Use coupon code 100APR at checkout. Offer Ends 04/27/18
Monthly Plan
$99
Per Month (USD)
Each Additional User: $29 Per Month
30 Day Money Back Guarantee


Annual Plan (Save 25%)
$899
Per Year (USD)
Each Additional User: $299 Per Year
60 Day Money Back Guarantee


Optional Complete Solutions
PlanGuru Launch
Need help getting off the ground? Our team will help you implement PlanGuru based on your time and cost constraints.
Learn more about Launch
---
PlanGuru Analyst
A turn-key service, where we build and maintain your budget/ forecast, providing you with the ongoing reports you need to make better business decisions.
Learn more about Analyst

Each Plan Includes: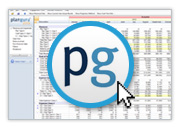 Budgeting/ Forecasting Software
The core budget/forecast building application which includes an integrated income statement, balance sheet, and cash flow statement. PlanGuru provides over 20 forecasting methods which allow you to project for up to 10 years. These include intelligent, turn-key methods, plus the ability to build custom business drivers, including non-financial data.
View PlanGuru's Features | Technical Requirements for Installation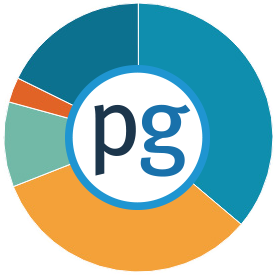 PlanGuru Analytics
PlanGuru Analytics is a web-based dashboard and reporting tool that works in tandem with PlanGuru. Quickly provide clients and colleagues online access to view both high-level KPIs and detailed financial performance.
Learn more about PlanGuru Analytics
Advanced Reporting Excel Add-in
This Excel based Add-in will allow you to build advanced reports in Excel using your PlanGuru analyses as building blocks. Integrate ratios, calculations, charts and other metrics into your reports, all of which can be updated with a click of the mouse.
Learn more about the Advanced Reporting Excel Add-in

Training & Support Resources
PlanGuru University
Video Learning Center
Help Center Access
Help Desk Ticketing System
Live U.S.-Based Technical Support
For Multiple Companies
SPECIAL OFFER: Save $100 off the Annual Plan!
Use coupon code 100APR at checkout. Offer Ends 04/27/18
Monthly Advisor Plan
$99
Per Month (USD)
For Use on 2 Clients
Each Additional Client: $29 Per Month
Contact Us for special pricing for 10+ Clients
30 Day Money Back Guarantee

Annual Advisor Plan (Save 25%)
$899
Per Year (USD)
For Use on 2 Clients
Each Additional Client: $299 Per Year
Contact Us for special pricing for 10+ Clients
60 Day Money Back Guarantee

Optional Complete Solutions
PlanGuru Launch
Need help getting off the ground? Our team will help you implement PlanGuru based on your time and cost constraints.
Learn more about Launch
---
PlanGuru Analyst
A turn-key service, where we build and maintain your budget/ forecast, providing you with the ongoing reports you need to make better business decisions.
Learn more about Analyst

Each Plan Includes: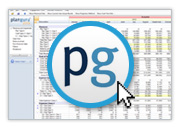 Budgeting/ Forecasting Software
The core budget/forecast building application which includes an integrated income statement, balance sheet, and cash flow statement. PlanGuru provides over 20 forecasting methods which allow you to project for up to 10 years. These include intelligent, turn-key methods, plus the ability to build custom business drivers, including non-financial data.
View PlanGuru's Features | Technical Requirements for Installation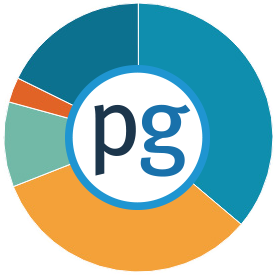 PlanGuru Analytics
PlanGuru Analytics is a web-based dashboard and reporting tool that works in tandem with PlanGuru. Quickly provide clients and colleagues online access to view both high-level KPIs and detailed financial performance.
Learn more about PlanGuru Analytics
Advanced Reporting Excel Add-in
This Excel based Add-in will allow you to build advanced reports in Excel using your PlanGuru analyses as building blocks. Integrate ratios, calculations, charts and other metrics into your reports, all of which can be updated with a click of the mouse.
Learn more about the Advanced Reporting Excel Add-in

Training & Support Resources
PlanGuru University
Video Learning Center
Help Center Access
Help Desk Ticketing System
Live U.S.-Based Technical Support