Custom Online Reports and Dashboards
PlanGuru Analytics is a web based dashboard and reporting tool that works in tandem with PlanGuru. Advisors and Managers can now effectively collaborate without the headaches of printing and disseminating report packages. PlanGuru Analytics' web based dashboards and reporting tools quickly provide access to both high level KPIs and detailed financial performance.
Simply upload your data from PlanGuru then customize your Analytics dashboard. With built-in user management, you can easily share information securely and control access to as many additional users as you need.
With a secure online login and a flexible, intuitive interface, PlanGuru Analytics allows you to easily collaborate with clients and colleagues wherever you may be.
[button_link url="https://planguruanalytics.com/" style="large orange"]
Try it FREE
[/button_link]
$19.95/mo. per user
[clear]
[message_box]
View KPI's customized for your business
Better business decisions require consistent review of your financials and insight into where they're headed. PlanGuru Analytics allows decision makers to view realized and projected financials quickly and effectively using flexible dashboards, charts and reports.
Revenue and Expenses, Balance Sheet, Cash Flow, Ratios and other Non-financial metrics can all be analyzed using a multitude of report formats and integrated charts. Report formats include Year over Year, Period vs. Period, and Year to Date performance including Budget vs Actual and Trends, just to name a few.[/message_box]
[message_box]
For Financial Professionals / CPA's
Present your clients with the insight they need
Add more value to your clients by providing them with the
budgeting and forecasting services they need to make better strategic decisions.
Build their budgets and forecasts in PlanGuru, and use PlanGuru Analytics to quickly and easily disseminate the Key Performance Indicators and trends that inform better business decisions. Through a secure login your clients can view dashboards, charts and reports on any web enabled device.
[/message_box] [/one_half_last] [clear]
How it Works
[hr]
1.) Sign Up for a 30 Day Free Trial of PlanGuru Analytics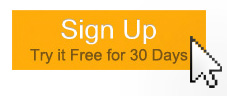 [clear][hr]
2.) Receive your confirmation email, and follow the instructions to login to planguruanalytics.com
[hr]
3.) Set up Companies and Analyses in PlanGuru Analytics

[hr]
4.) Upload analysis files from PlanGuru into PlanGuru Analytics

[clear] [hr]
5.) Add Users and grant access permissions

[hr]
6.) Regularly upload analysis data into PlanGuru Analytics to update your reports and dashboards

[hr]
[/one_half_last][/fusion_builder_column][/fusion_builder_row][/fusion_builder_container]