As Seen in:

---
The Budgeting and Forecasting Tool of Choice
PlanGuru business budgeting and forecasting software has been chosen by thousands of small businesses, entrepreneurs, nonprofits and accounting firms. They use PlanGuru as business planning software for budgeting and forecasting because it is easy to use and provides them with the information they need to make their businesses and practices more successful.
Regardless of size, your business should have a budget and a plan for the future. With PlanGuru you can take the pain out of the budgeting and planning process and start realizing the benefits.
Attend a Live Webinar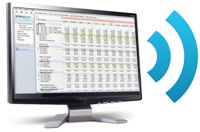 Sign up for a live webinar, where a PlanGuru expert will demonstrate the capabilities of PlanGuru and answer any questions you may have. It is the best way to determine if PlanGuru is a good fit for you.
Sign Up for a Live Webinar